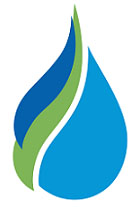 Chemtech-Ford Laboratories has been providing environmental and analytical services since 1953. For more than 65 years our clients have benefited from our excellent data quality, quick turnaround times, friendly customer service and competitive pricing.
We are your trusted partner for drinking water, wastewater, groundwater, soil, hazardous waste and specialty testing. Our clients include water systems, treatment facilities, engineering consultants, landfills, businesses, municipalities and government agencies. Our analytical capabilities include organics, inorganics, metals and microbiology.
Chemtech-Ford's success and longevity is entirely due to our amazing scientific and support staff. We strive to attract and retain the very best and brightest. We are also proud to be a part of the local and national laboratory and environmental communities. We are actively engaged in scientific outreach and community support.