AQS Data Manager is a web-based application designed to help you import, review and evaluate laboratory and process data. Data Manager allows users to easily import lab and field data, check for result and QC outliers, view trends and export data to MS Excel or other format.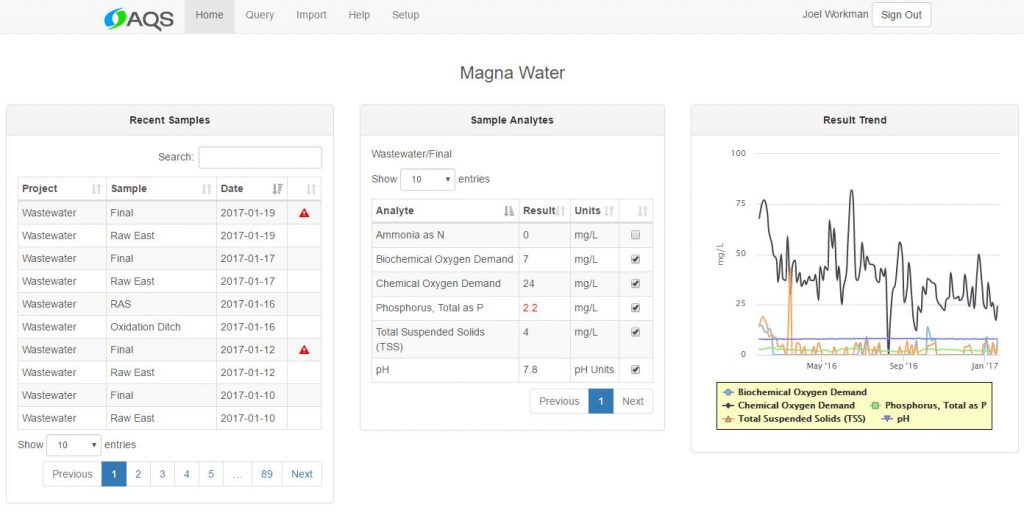 Using Data Manager, laboratory data is imported directly from the lab using any number of electronic data deliverable (EDD) formats. Once imported, the data can be compared with project, method and statistical limits to ensure usability. Approved data can then be graphed, compared, or exported in a variety of formats. Best of all, your data is available anytime, anywhere from any web-connected desktop, tablet or phone.
Please contact us for a demonstration.